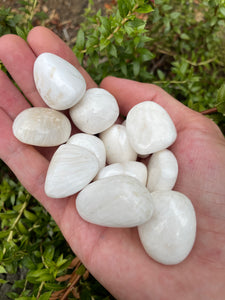 Scolecite is one of the high vibrational crystals that facilitates deep inner peace and spiritual transformation. It is linked to the higher chakras . 
It is a strong stone to aid communication on all levels  in this world and the upper world. It is wonderful crystal to help you feel relaxed and feel more centred,  hold a piece in the palm of your hand it will help you feel calm and anchored.  
Place a tumble stone under your pillow, as this is very beneficial for a peaceful nights sleep .