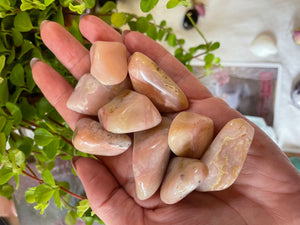 Pink opal is particularly effective for healing broken hearts and hurt feelings, especially for people who have suffered a breakdown a bereavement . Coming to terms with the breakdown of a relationship.
Pink opals energy is heart centre and heart chakra emotional healing , it help us with acceptance forgiveness,  self forgiveness . Its gentle frequency encourages  self love, self healing. 

It's also great for stress relief and can help you sleep more peaceful.